Overview
A Hands-on Introduction to Engineering
Girls in Engineering runs a summer camp, hands-on workshops, and year-round events. Each experience is tailored to showcase various aspects of engineering in a format that resonates with a middle school audience.
Our week-long summer camp immerses students into campus culture and the exciting world of engineering and design. Under the guidance of Berkeley faculty, staff, and students, campers learn first-hand what it means to be an engineer, as they hone their critical thinking and creative problem solving skills to address real world problems. We believe that cultivating a fluency and appreciation for engineering is the best way to attract girls and other historically under-represented groups.
Our weekend workshops focus on fabrication skills and hands-on making, where students learn about materials and their properties, structural aspects of construction, and user-centered design.
We also participate in family-friendly events around campus meant to attract and entice learners of all ages. Check out our Events page for more information.
Participants can expect to:
• Expand their understanding of who engineers are and what they do,
• Meet inspiring mentors with whom they can relate,
• Learn how engineers make a difference in people's lives and improve our world, and
• Understand how they can pursue and succeed in engineering careers themselves.
Over the years, the program has grown and expanded. Today, we serve 120 participants during the summer and more with our year-round programming and events.
Some of the topics our participants learn about are: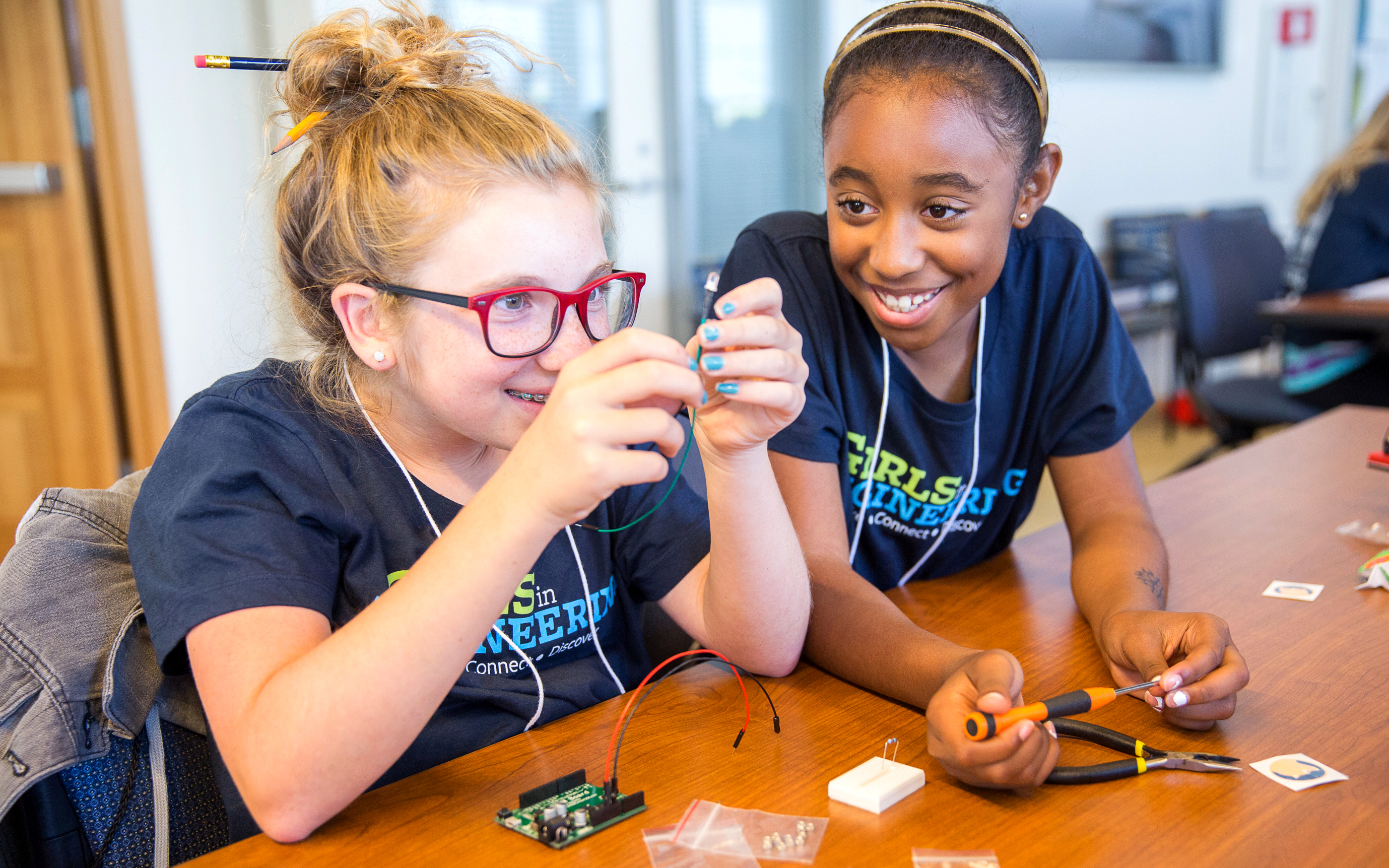 Electrical Engineering: Wire up a paper circuit with LED
Robotics: Build a origami robot using pager motor and coin cell battery
Bioengineering: Design a protective coating for medication
Computer Science: Program a micro:bit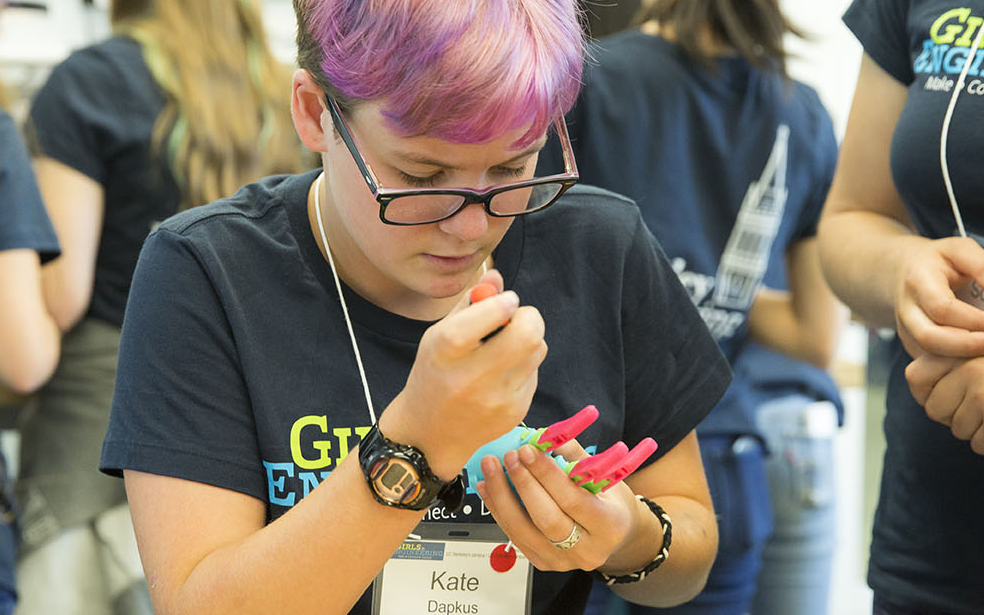 Design Thinking: Design accessible controllers for users with disabilities
Environmental Engineering: Design and test a water filter
Communication & Leadership: Presenting and communicating ideas
Team Building: Working together effectively and cooperatively
"The camp activities were really enjoyable. Not only were we able to build team working skills and work with our friends, we also got to learn more about multiple different types of engineering."

Tiffany, 2022 Camper